Are you tired of drafty rooms and increasing energy bills?
Tip Top Home Solutions can seal up those problems with
new Nashville replacement windows.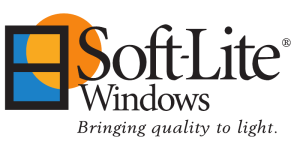 Tip Top Home Solutions has partnered with Soft-Lite Windows® to provide incomparable window replacement and installation using the Soft-Lite replacement window.  As Nashville's exclusive supplier of the Soft-Lite vinyl replacement window, we've continued our commitment to offer Nashville area homeowners only the same home improvement products that we'd put on our own homes.
Why Soft-Lite Windows from Tip Top Home Solutions?
Top of the line energy efficiency – Manufactured within the strictest tolerances in the vinyl replacement industry creating the most airtight Nashville window you will find
Includes standard features that competitors treat as high cost options.  No bait and switch tactics!  The "options" that really affect the overall energy efficiency of a replacement window are included in the pricing.
Up to 27% more glass viewing area as compared to competitors' Nashville window options
Designed to look more like a wood window with recessed, pick resistant locks, rounded frame edges, and full front and back balance covers
Great warranty on top of the standard features
Whether it is the popular double hung window, the panoramic views of a picture window, the classic, elegant lines of a casement window, or a new sliding glass door, you can rest easy that the Soft-Lite line of replacement windows has any style you need.  And with options like 21 different color combinations, decorative glass and grids, and even blinds between the panes of glass, you can be assured that Tip Top Home Solutions can create the exact look you desire!
If it's time for you to look at replacing the windows in your Nashville area home, Tip Top Home Solutions is absolutely the right choice.  Fill out the form here on the site or call us TODAY to have one of our design engineers show you the Soft-Lite replacement window.
**TVA registered for Energy Efficiency Rebate through 2escore